Who we are
WSET School London is the flagship course provider for the Wine & Spirit Education Trust (WSET). Established in 1969, we are the largest WSET course provider in the world, offering courses for both the wine, spirits or sake enthusiast and the trade professional. Each year over 5,000 students from all over the world choose to learn with WSET School London.
We offer all eight WSET qualifications for study in addition to our bespoke courses and regular programme of tastings and career events. We have a wide range of study options available for students including weekday, evening and weekend classroom-based sessions and online options. Delivery and study options can be found on the relevant course page.
Our Accreditations
We are proud to be accredited by the British Accreditation Council (BAC) for Independent Further and Higher Education as a short course provider. The British Accreditation Council is an internationally recognised body and has, for over two decades, been the principal accrediting body in the independent further and higher education sector.
Our Policies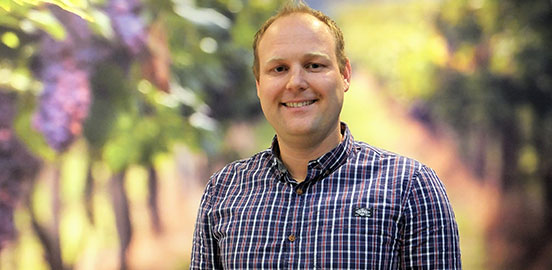 Richard Harding, Principal
Richard is responsible for maintaining our high teaching standards, managing and developing our team of educators and planning the annual schedule of courses, tastings and events. Having previously worked for a national education provider, Richard has extensive experience of managing the delivery of Ofqual-accredited qualifications. 
Having always had a natural passion for wine and spirits, I am thrilled to be part of this dynamic industry and to help drive it forward by supporting professionals and enthusiasts to become more knowledgeable.
WSET School London Educators
Our outstanding educators are our greatest asset. They deliver our WSET courses to the highest educational standards and bring both specialist-level knowledge and strong teaching experience to the classroom. They are talented communicators who know how to inform, build skills and inspire students in an approachable and engaging way.
They each have a wealth of skills and knowledge from across a huge variety of backgrounds, including winemaking, retail and hospitality. Click on their names to learn more about our educators.